It was brought to my attention by Gene this week that some internet ladies had made an Elfquest teaser for their "movie". I got desperately excited. I watched the mini teaser twice. I told people about it. I jumped up and down a little. I went and pulled out all my old Elfquest comics just to stare at them.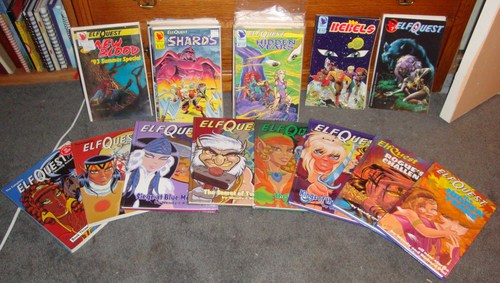 CRAZY EXCITED.
Then I found out the movie was 4 minutes and 34 seconds long and I deflated. Long and high-pitched like a balloon, I sank to the floor a dried out husk of an Elfquest-less human being.
It's still pretty. And full of hot hot elf girls (but NO Skywise, WTF?).
And anyway: WHERE IS MY REAL ELFQUEST MOVIE?
WHERE?!