winnowing down a list of 104 movies to something i could actually manage to attend is hard. but doable. as i can prove by the following list of most want to see. take a look and let me know if you are interested in any of them too. cause i like movie friends. also i like you pointing out other ones you would like to see which maybe i wanted to see too but purged from my list for various reasons. change my mind! you can DO IT!
Friday, April 25th, 6:15pm, Kabuki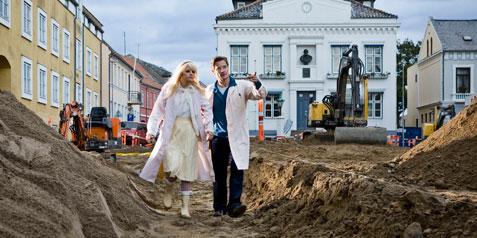 The Danish town of Rudkøbing has its problems. For one thing, the endless construction in the town square makes it look like a bomb site. And when a stuffy lecturer and leading citizen mentions he's seen a naked man roaming the streets at night, Rudkøbing's conservative residents break out in a general panic. The construction workers declare a strike until the culprit is identified, and a group of concerned citizens decides to use the town's hotline service to ferret out the offender.
Note: Wacky, small town comedy! Who doesn't like those? I love them! Especially when they're from Denmark!
Saturday, April 26th, 9:00pm, Kabuki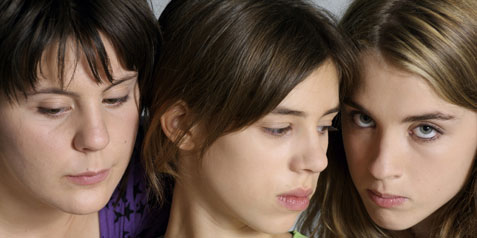 Imagine a pubescent Esther Williams shipped overseas to a public school in the suburbs outside Paris, and you'll have some idea of the alluring blend of teenage athleticism and ennui embodied by Marie (preternaturally perceptive lovestruck loner), Anne (zaftig party-crashing eccentric) and Floriane (sultry swim team tease), the titular water lilies who dive deep into the chilly waters of adolescence with only nose plugs, training bras and each other's kisses and confessions for protection.
Note: Um, hello, synchronized swimming lesbian teenagers.
Friday, May 2nd, 1:30pm, Kabuki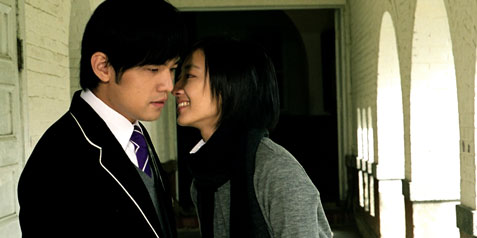 Jay Chou plays Lun, a music student at the Tamkang Secondary School (the director's alma mater), a seemingly timeless place where uniformed students engage in innocent flirtations and heated "piano battles" (Chou faces off against Nan Quan Mama's Zhan Yuhao for the Chopin title). One day in the old music room, Lun encounters Yu (Kwai Lun-mei) playing an evocative tune. The mysteries of that melody and of Yu herself will come to haunt Lun's life. When Lun sees a photograph of Yu with his father (the perennially entertaining Anthony Wong), Secret's delicate teen romance rises to a crescendo of blood-on-the-keys supernatural melodrama.
Note: Jay Chou! And Anthony Wong!! I heart Anthony Wong! Plus it looks pretty and I am way too into Taiwanese piano playing dramas lately. Let the weird streak continue with Secret.
Saturday, May 3rd, 12:45pm, Kabuki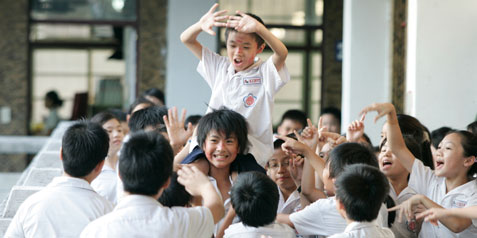 The two best buddies in this film are busy taunting girls, imagining ghosts and animate statues and playing pranks on schoolmates. For their crimes they are forced to spend the rest of the hot, humid semester repairing library books after school. But rather than fix anything, the more literate Liar No. 1 reads wild stories to the younger Liar No. 2. The stories inspire the boys to plan a voyage to Orz, a faraway world over the Taiwanese sea that promises endless fun, depicted in several beguiling animation sequences. A scheme to whip up a transporting tornado with ten electric fans ends in a blown fuse. Finally, they settle on a solution: a nearby seaside park's spiral waterslide is a portal to Orz. The hundredth trip down the slide will trigger a blast into that anti-Neverland where children turn instantly into adults.
Note: It looks both cute and sweet and then also probably depressing. But, you know, mostly endearing. I vote yes.
Thursday, May 8th, 7:45pm, Kabuki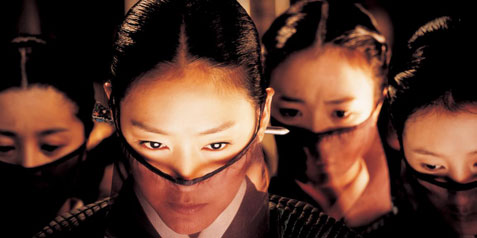 Half lush historical drama, half mind-bending detective story, this elaborate murder mystery set during Korea's Chosun era is a tour de force of cinematic entertainment, a non-stop thrill ride full of plot twists, intrigue and power struggles, screaming victims, nail-biting escapes and gruesome acts of torture. And for those who want visual splendor with their thrillers, the film delivers cascades of opulence, with beautiful women in elaborately ornate costumes and art direction so exquisite, so precise in its attention to historical detail that the film could easily be savored for its look alone.
Note: Mmm, pretty! Also looks like an excellent murder mystery story. And South Korean film is really up and coming with delight.