At the first of the fabulous fondue fetes/Magic: The Gathering/Ladies Craft Night (we like combos), I propped the camera on top of my water glass and pushed the timer button. Tami walked in.
Tami: What are you doing?
Me: Taking my picture.
Tami: Do you want me to do that?
Me: I got it. See?
Tami: Yeaaaah.
Click click click.
Me: Aw, it's fuzzy.
Lisa: (snort)
I set the camera up again. Tami walks back by the room and shakes her head in despair.
Lisa: I could take it?
Tami: I could call you 'whore' again?
Me: I got this!
Fondue/Magic/Crafts = a good night. All whore-calling aside.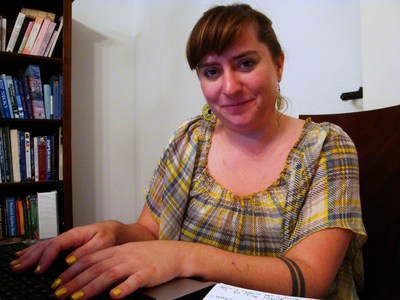 More photos from fondue night here.